My Passion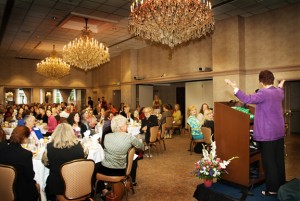 I'm just wild about creativity! It is my passion and I love sharing it with the world.
I love the possibilities that flow from creative thinking. Humor and fun are core companions. Creativity energizes me. What it produces absolutely delights me. Helping people unleash their creativity is a joy, especially when seeing them perform at new levels. Alone and in thriving collaborative communities, they move toward Ideal Scenarios. A foundational goal is to equip people to predictably be creative – on the spot.
I just love creating flexible, dynamic tools that can serve all ages, situations and cultures. In the long and challenging process of developing BOFF-O!® (Brain on Fast Forward), my breakthrough-creating tool, I used many focus groups. People came from work at 5 p.m. After an hour and a half of fun and intense creative ideation and innovation, they routinely left saying, "WOW! I have more energy now than when I arrived."
My parents loved language. Happily, I do too. My love of language has drawn me to become a sophisticated wordsmith. I understand the power and energy in communication. I have gathered the best of all I know in this arena and incorporated it into Green Light, a new universal language that generates positive results. It includes specific words that, as a system, dramatically boosts effectiveness. Far beyond a paradigm shift,­ this system is so powerful it required creating a word to fully convey it. (My book, GO!, describes the surprising process.) The result of this creative endeavor is Trinadigm™ – a noun, an adjective – and the new name of my company.
Travel is a favorite way to practice and witness creativity. Experiencing creativity in many cultures feeds my spirit. I've presented in Australia, Brazil, Canada, China, Egypt, Finland, Israel and Portugal. I worked abroad six years, in Taiwan, Brazil and Singapore. So far, I've explored sixty-plus countries, with more on the yet-to-see list.
We all have a powerful creative capacity. Sometimes it's vital to apply our creativity to avoid being stuck and to eliminate unnecessary barriers. Green Light is my greatest achievement and biggest heart-feed yet. It coaches people on how to put creativity into action and make good things happen. For years, when speaking in the U.S. and abroad, people would ask for a book on Green Light. I am truly excited to finally say, "It's here!"
One Response to My Passion